The decision to file for bankruptcy is a significant and impactful decision in its own right. When it comes to partnering with a skilled and experienced attorney, it is important to choose the bankruptcy attorney most suited to meet your needs and walk you through to the most favorable outcome in your case. The following will guide you in what to look for in the right Saginaw bankruptcy attorney.  ='
Checking Your Options
Just because the search engine's results came up with "Texas bankruptcy lawyer" doesn't mean the given attorney will fit your needs. Rather, make sure that in your search, you pay attention to whether:
The attorney practices the type of bankruptcy in which you'll be applying.
The attorney practices in the same area as where your case will need to be filed.
The attorney has a proven track record of successful bankruptcy cases.
In terms of finding referrals or reviews by actual clients, make sure to check out the testimonials and referrals page of an attorney's website if they have one. Have you worked with an attorney before? Perhaps they can recommend someone. If you know anyone who has filed for bankruptcy before, ask them who they've used.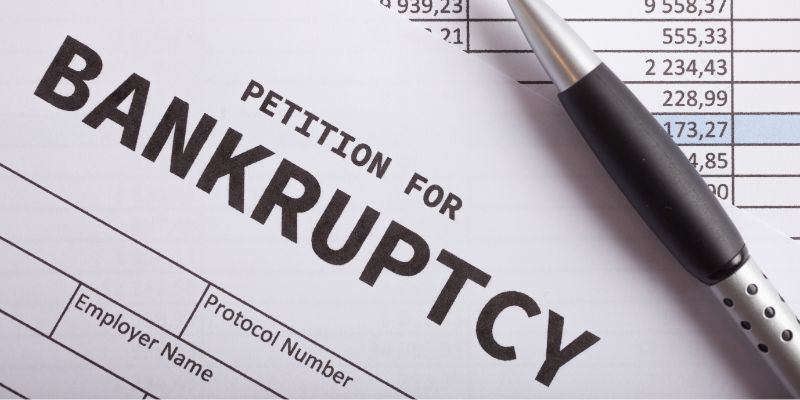 Checking the Fit
Learning about an attorney's accolades does not necessarily mean anything to you personally. It matters whether or not you feel comfortable with them or not. Meeting a prospective attorney for a consultation will tell you far more about them than merely reading their bio page on a website. When you meet with your lawyer for the first time, be ready to ask these types of questions:
What types of bankruptcy cases have they worked on?
How many related cases have they completed before?
Will the attorney themselves be working on your case, or will it be passed down to an assistant or someone else in the practice?
Will the attorney be working on multiple cases?
How long have they been practicing in your area?
While these are merely general questions to ask, they should provide a framework for the kind of information you want to gather. Ultimately, you are interviewing the attorney during the consultation, getting a handle on what kind of attorney they will be throughout your case just as they are gathering information about you and your circumstances to discern what kind of case they may be taking on. Feel free to ask your own questions here that would help you further discern whether you will be comfortable working with them.
Checking the Help
During your consultation, you should also get a feel for how working with the attorney will be. If you have a lot of questions, do they patiently answer each of them? Are the answers helpful and understandable? A skilled attorney should not only be experienced and knowledgeable in the relevant area of practice, but they should also be able to:
Lead and guide you through the overall process of filing
Counsel you on the available options and what is most appropriate in your case
Help you understand pertinent areas of the law you don't feel comfortable with yet
Make you feel like they are leading and in control while also empowering you to have a strong grasp on the details of your case and the laws surrounding it
Ultimately, you want to make sure the Saginaw bankruptcy attorney you choose will get you where you need to go with your case and set you up for success for life after bankruptcy.
FAQs
Q: What Percentage Do You Pay Back in Chapter 13?
A: Chapter 13 requires you to pay back your existing debts but allows you to do so through a payment play spanning between three to five years. Rather than paying back multiple creditors, you will make one payment a month to a court-appointed trustee until your Chapter 13 plan is complete. The amount that you pay back will depend on your earnings, types of debt, and amount of owned property. In one example, you could pay back 10%.
Q: What Happens When You Declare Bankruptcy in Texas?
A: Filing for bankruptcy is a right provided by federal law, and cases are handled in federal court. Once you declare bankruptcy, all debt collection attempts from creditors will be immediately stopped until you complete the process of sorting out your debts. After this, depending on the type of bankruptcy for which you filed, you and your attorney will create and propose a repayment plan to the court.
Q: Is Chapter 13 Better Than 7?
A: There are several significant differences between Chapter 13 and Chapter 7 bankruptcy. It is recommended you partner with an experienced bankruptcy lawyer to evaluate which option is right for your circumstances. Generally, Chapter 7, which is only available to lower-income individuals, is easier to pay off, as most of the debt is covered by liquidation of assets. Chapter 13 allows you to keep most of your property but establishes longer-term payment plans to complete.
Q: How Long Is the Bankruptcy Process in Texas?
A: Once your petition for bankruptcy is filed in Texas, it will take between 30 - 45 days for a meeting of creditors to take place, followed by up to 60 days for objections to be filed. After this, Chapter 7 bankruptcy can be finished relatively quickly, taking between four to six months to complete. Chapter 13 can take between three and five years to complete, depending on the length of time established for repayment in the plan.
By working with one of the attorneys at Steele Law Firm, you can be assured you will have all your questions answered and will receive the personal attention to your case that you need. Filing for bankruptcy can be a tedious and even complicated legal process, and our team can help mitigate the drain it will be to comb through your finances and work to piece together the foundations for a better start. Contact our office today for a consultation if you are ready to begin this process.